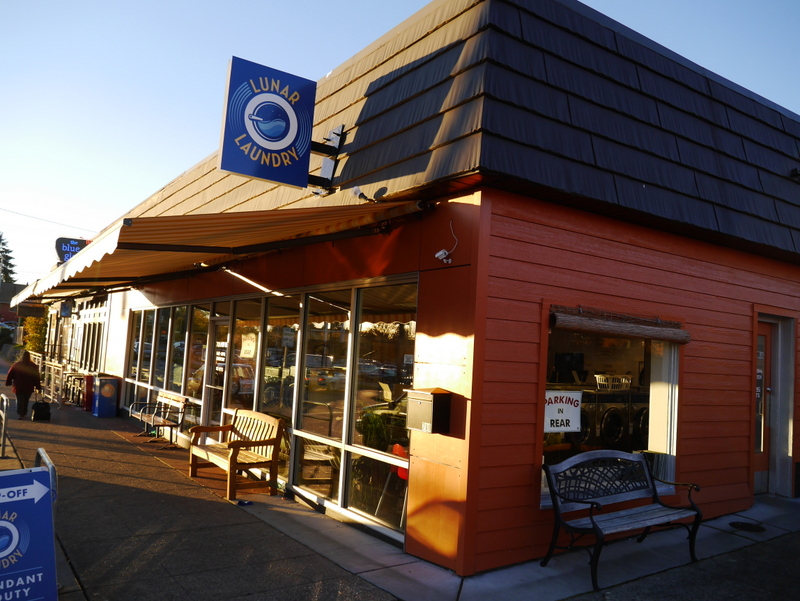 Our new awnings look so lovely and they cut the heat in the summer. In addition, they allow you to sit outside even in the rain! They are only closed during windy days.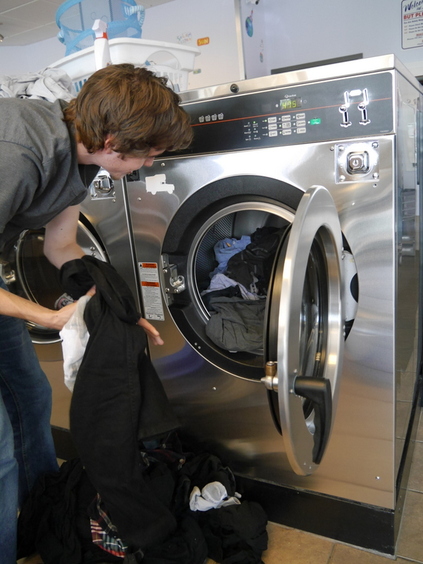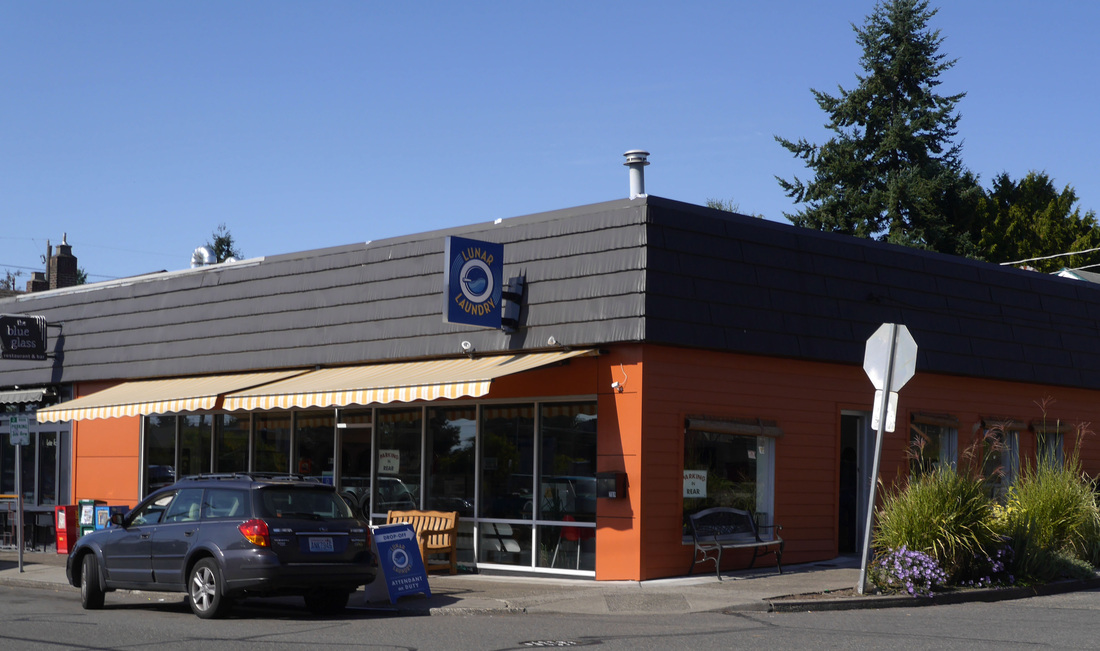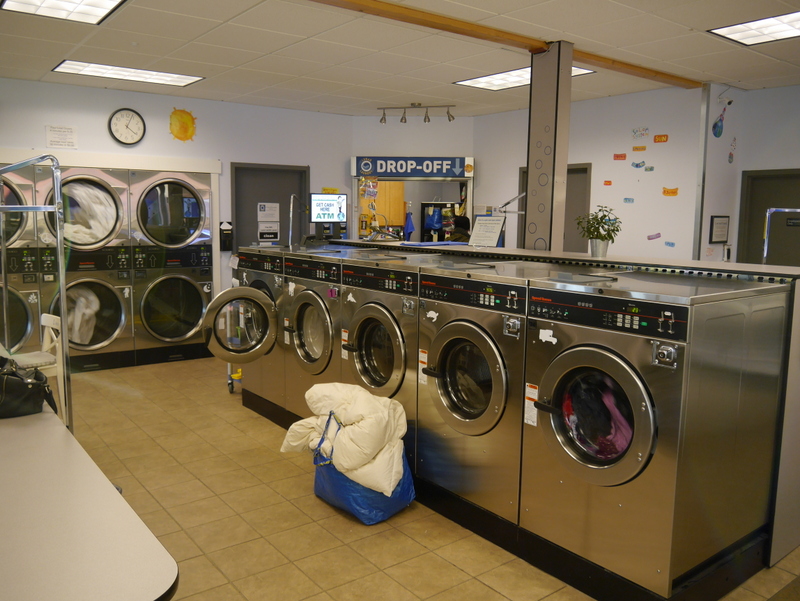 Our four load washers are best for washing comforters! There is even room for two (thick or extra large comforters will need their own washer).
Drop-Off area taking shape after remodel.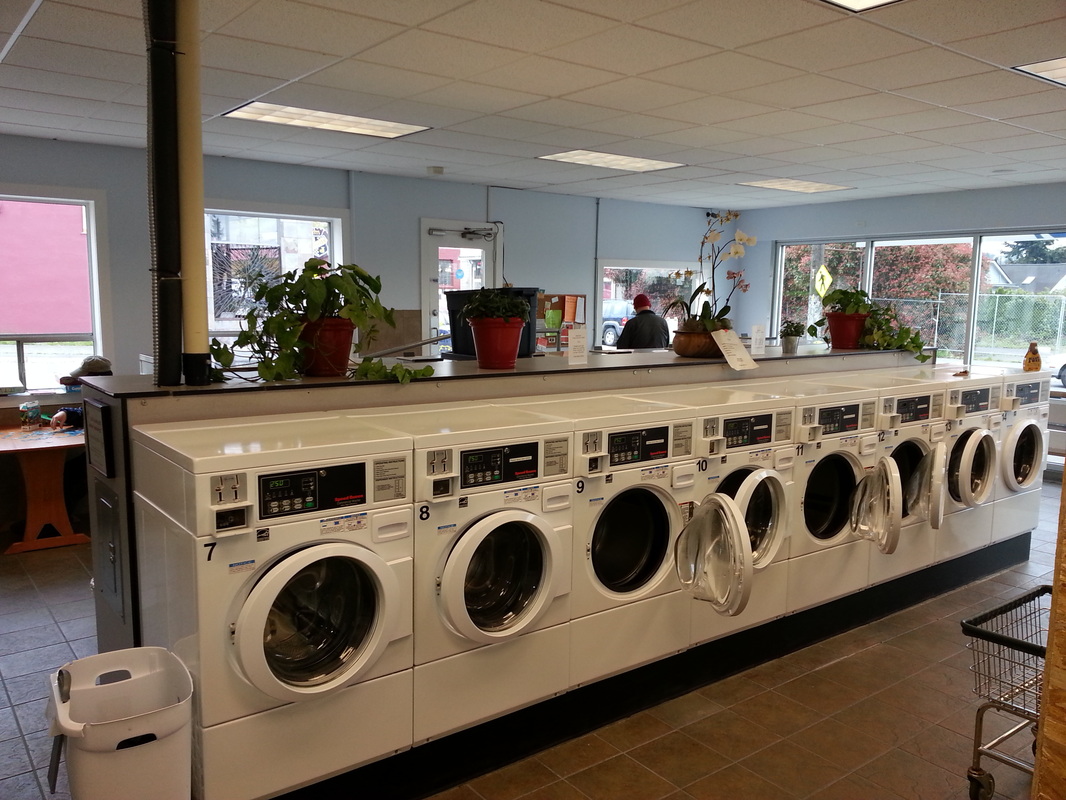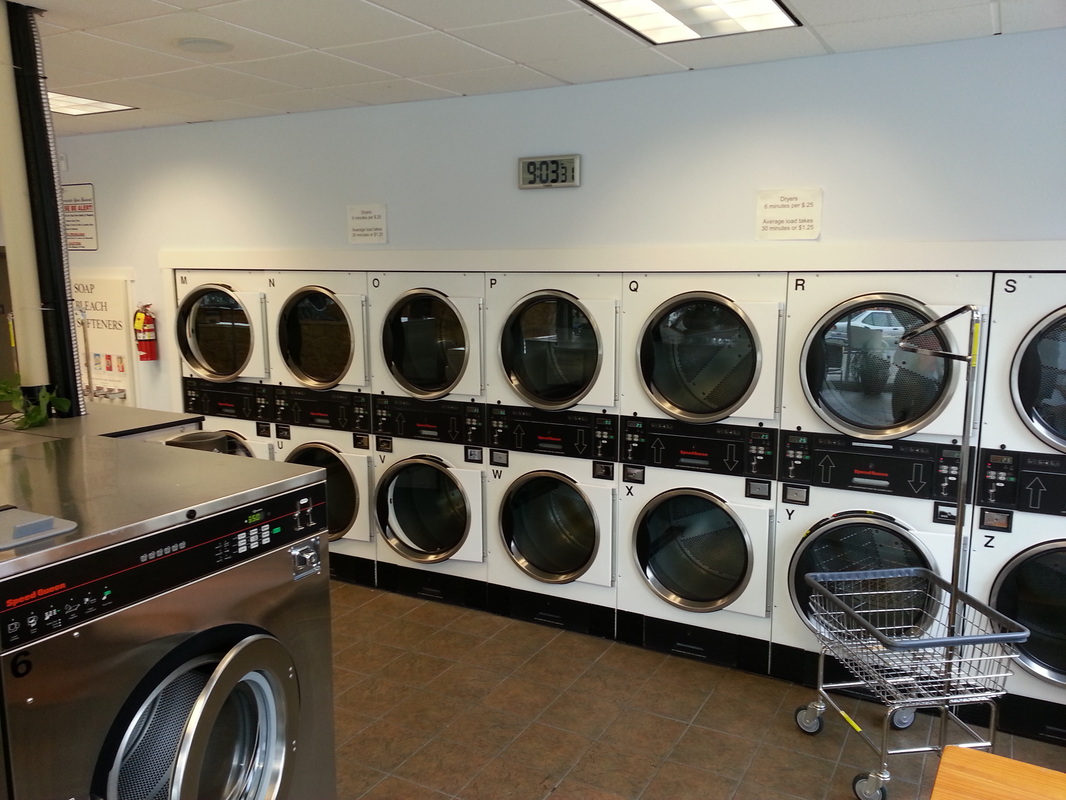 New washers waiting for the cabinet work.
Jumbo Dryers